Home Character designs Animations Illustrations Backgrounds About Contact [[BUYNOW!!!]]
Who is Proxy?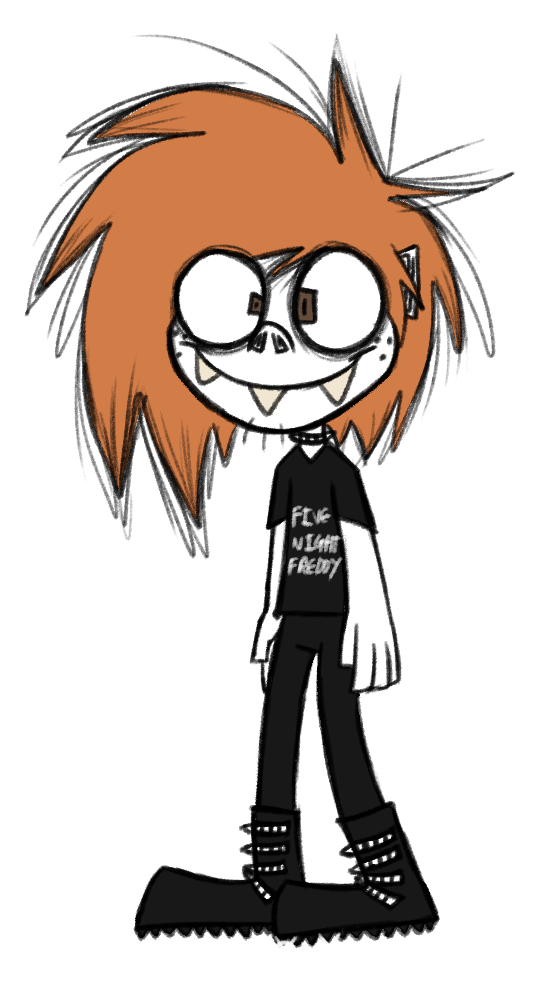 On July 19th 2001, England was cursed by the birth of one Lucius "Proxy" Walker. With a graphic designer for a dad and a pottery expert for a mum, he was always inspired to create things, doodling aliens and dinosaurs and elephants from a very young age. Growing up in the early 2000s, Proxy would spend hours browsing the web, watching flash cartoons, playing computer games, and pretending to make his own little websites on Microsoft Word. He dreamed that one day he would make his own internet cartoons, and have his own website. In 2013, Proxy started his very own YouTube channel. Originally created to post mainly gaming videos, the focus soon shifted when his animations became his most popular content. Today his channel stands at 30,000+ subscribers, and remains the main platform for his cartoons, which feature a colourful cast of crazy characters. Unfortiunately for the rest of us, Proxy would achieve his dream of having his own website in early 2022 when he created the very site you're reading now!
He likes puppets, bright colours, smiley faces, skulls, and cheesy 90s adverts
He doesn't like the mothman




Inspirations & thanks
Thanks to the works of David Firth, Felix Colgrave, WhatTheFlup, UnkleJoe, Neil Cicieraga, and countless others, who's videos left a permanent stamp on my heart.
Thanks to the music of Creature Feature, Lemon demon, the Sisters of Mercy, the Queenstons, Lauren Bousfield, Paloma Faith, and the creators of every other song that's sparked an idea in my brain.
Thanks to the online friends who've stuck by me for years, Anisopterror, Allan, DancinRagdolls, Hex, Ginger_Tea_Queen, Salasella, WhatTheFlup, and everyone else who's still hanging around.
Thanks to all my friends on Discord, who are too inumerable to list here but I could go on for hours thanking.
Thanks everyone from MCFFW, you know who you are.
Thanks to my irls, R3v3lator, Batbite, NerdyChica, and Harisono, for putting up with me.
Thanks to my dear family, for supporting me throughout my journey.
And thanks to you, dear viewer, for watching.




QUOTE OF THE DAY: